Product Customization
Park Planning & Design
Park Investment & Management
After-sale Service & Parts Supply
1. Drawing
➤Fully understand clients' cultural background, amusement park theme and style to determine the basic line of product design.
➤Ask and know about customers' products orientation that belongs to the landscape orientation or business orientation to determine the product regulation.
➤Fully master the operation mode of devices, and explore the best entry point.
2. Mechanical Design
➤Determine bearing mode of devices, and appearance of the cockpit.
➤Determine perfect mechanical structure as well as decorative composition with integration and realistic simulation.
➤Guarantee a smooth operation.
3. Carving Models
➤Select appropriate shaping material to do the main appearance carving.
➤Carving mechanical components, consistent with appearance.
➤Adjust and optimize the main structure, and complete carving the whole models
4. Experimental Production
➤Follow high standard, accord with technical requirements strictly, and do good mechanical electrical production preparation.
➤Bind realistic appearance and perfect mechanical structures together to produce high quality products.
5. Finishing Debugging

➤GB cockpit load test in accordance with safety standards.
➤The whole machine condition test in accordance with the national standard requirements.
➤Perfect delivery to customers.
Indoor and Outdoor Park Overall Planning & Design
Experienced designers of Prodigy Group will provide you with professional overall amusement park planning. "Amusement park positioning and planning" is the key to the success of amusement park investment! We have a young and talented professional amusement park planning and design team, and our rich experience and continuous innovations are our advantages!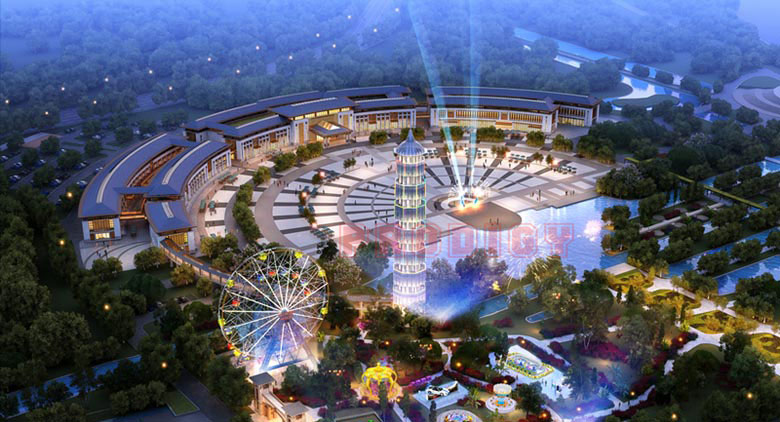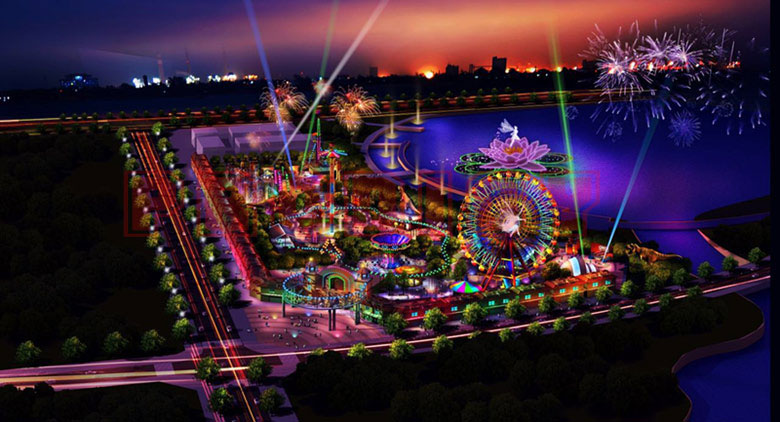 1. Investment Solutions
1.1 Amusement Park Positioning
Investment to amusement park must consider the group characteristics of target tourists first, which is the foundation of address selection, product selection, amusement park design and investment scale.
1.2 Amusement Park Site Selection

Amusement park projects are different, so it is necessary to give attention to the site selection and reach a consensus in the construction phase. Shopping malls, supermarket, commercial establishments are preferred addresses for indoor amusement park, and tourist attractions, funfairs, carnivals for outdoor amusement park.
1.3 Amusement Park Product Selection
The most important thing of product selection is not "large" or "expensive", but "according with the project positioning and possessing high quality and safety", then to select the best supplier based on your demand.
2. Operation Training
Prodigy rides takes part in the operation and management of indoor and outdoor amusement parks, whether they are small amusement parks with small coverage, or large-scale amusement parks with areas of thousands of square meters. So our team has accumulated enough experience and has the ability, according to the actual circumstances of each customer, to customize your own operations and management plan.
3. Operation Management System
Amusement rides operations and management system not only relate to the safety of tourists, but also determines the effectiveness and success of the investment. So it should be given the same attention just as the site and rides. Prodigy Rides suggests investors to recruit staffs with experience of operating equipment, and set up a professional management team, then train the safety knowledge and equipment operation for all the staff to enhance safety awareness and sense of responsibility.
1. Professional Service and Technical Support
1.1 Service and Technical Support
It is an important part of our amusement products sales. Prodigy group provides "Amusement Park Product Layout", "Indoor playground Layout", "Foundation Drawings" and "Power Supply Technical Requirements Document" for our customers to help them understand and install the equipment well.
1.2 Installation and Training
Our engineer will check the equipment with our customers together to make sure all parts are complete according the packing list. If needed, we will send our engineer to install and debug the equipment on-site, and while he will undertake training on related technology and equipment operation.
1.3 After-sales Service
We have our own response system of the "after-sales service and technical support" so as to help customers solve the problems in time. And will be 24hour on line service all the time.Or you can also call us if for emergency even on holiday.
2. Standard Amusement Rides Parts Supply System
Prodigy has about over 100 various kinds of amusement equipment divided into around 16 or more categories. There are sufficient accessories and spare parts available to meet customers' demands. "7*24 hours" response system is also apply to the parts supply system.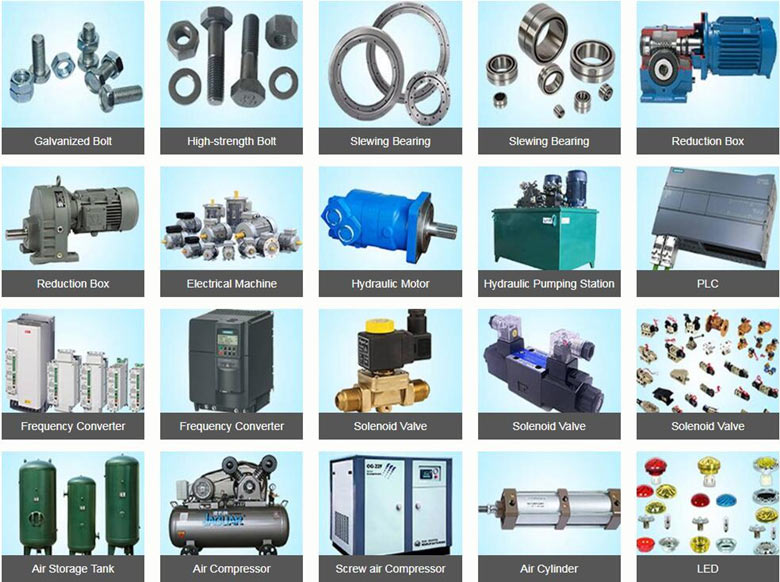 Contact Us
Zhengzhou Prodigy Amusement Equipment Co.,Ltd

Mobile:+86 18595727588 (Whatsapp/wechat)
E-mail:info@prodigy-rides.com
web:https://www.newamusementrides.com
Address:Prodigy Group Industrial Zone, Zhengzhou City, Henan Province, China.