the newest design self control plane of super swing
Datetime:2020-04-07 10:28:04
Author:admin
Hits:2993
the newest design self control plane of super swing
The latest amusement rides of rotate equipment rides rotary space shuttle.The equipment self control plane can be adjusted with the age of the different levels of travel speed.The airplane ride is hot and popular in amusement parks and outdoor playground places.It is a kind of rotary type amusement equipment.
Passengers can control the spacecraft by manipulating the handle up and down. It is a kind of rotary type amusement equipment. Passenger can rotate 360 degrees by using steering wheel to find and shoot the target spacecraft.Interstellar Hawk is the newest kind of amusement equipment developed by our company.It is a kind of free amusement equipment that revolves around the vertical axis center and rises and goes up and down.The shape like the castle with the birds. This equipmnet is up and down rotation,and self-control function.With the shooting game ,and make kiddie play merrily.
The super swing of amusement rides has gorgeous colorful lamp decoration,realistic and exciting air combar sound effect.It has the adventure of high-altitude cloud driving,the leisurely freedom,is a lind of mdern amusement facilities which the tourists can control themselves. self control rides also injects the handles to move up and down during the operation process,as if riding in The airship flies in space and has the feeling of dancing in the air. It gives passengers a unique new seat experience and is an excellent investment option for amusement facilities.
Technical Parameters
| | |
| --- | --- |
| Name | Prodigy self control plane |
| Brand | Prodigy |
| Power | 12kw |
| Height | 6m |
| Voltage | 380v |
| Material | FRP + steel |
| Capacity | 32P |
| Warranty | 12months |
| Dimension | D10m |
| Style | rotation |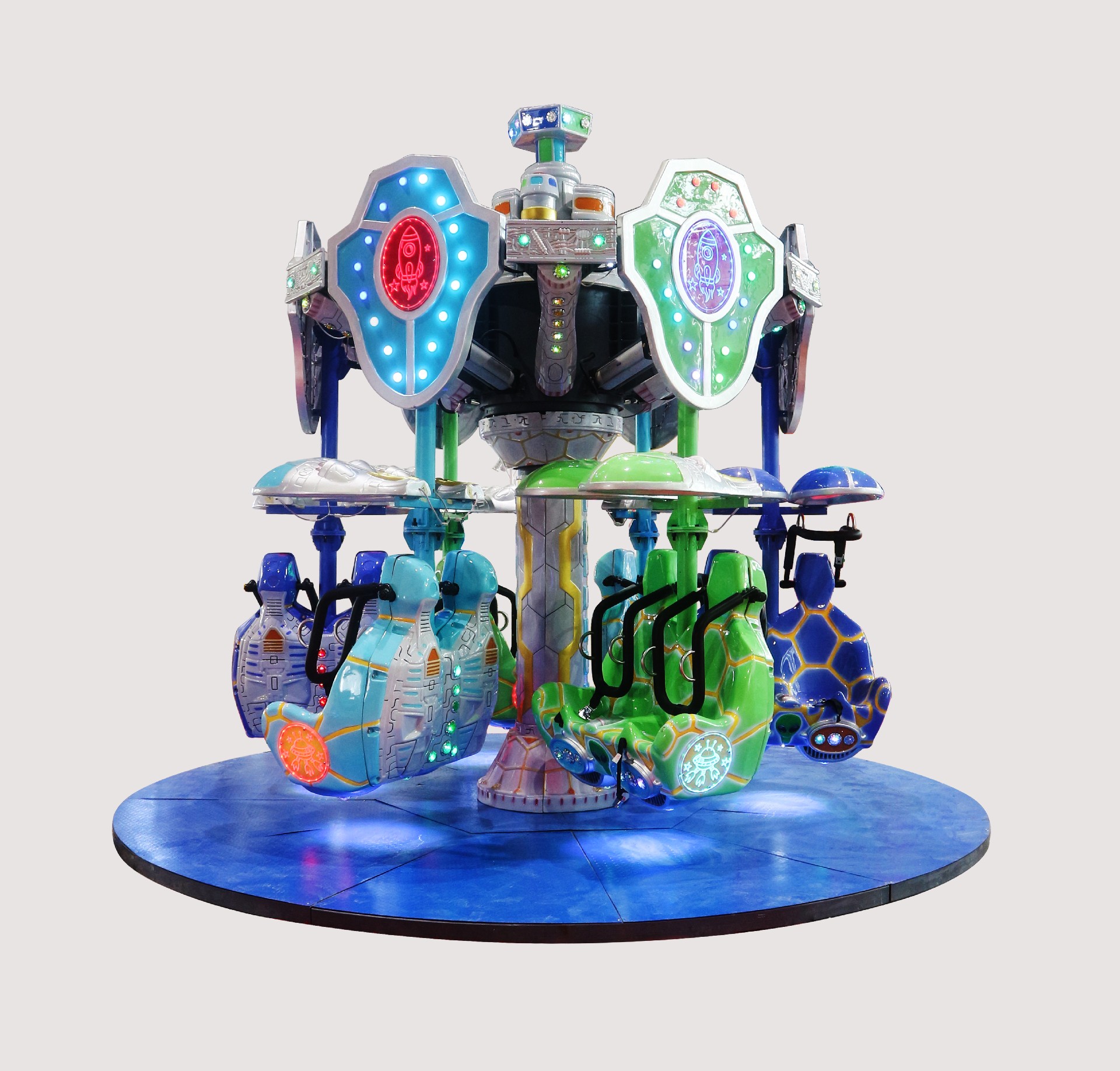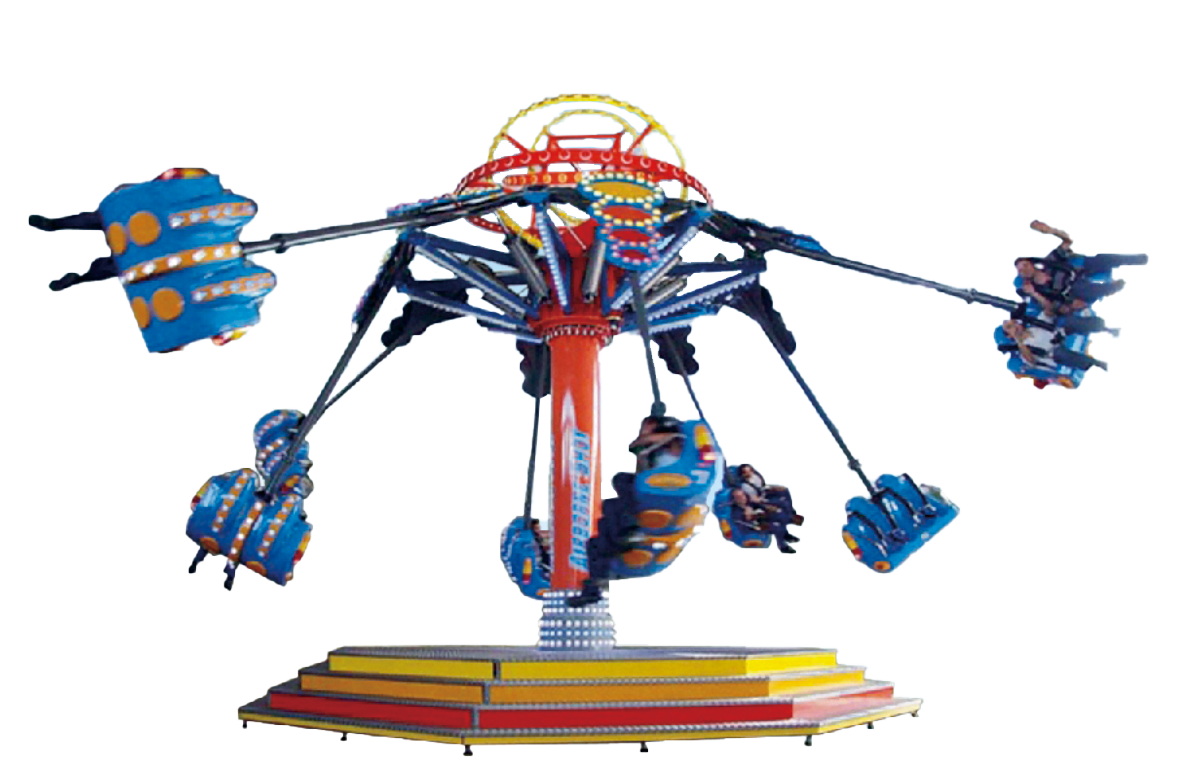 Zhengzhou Prodigy Amusement Equipment Co., Ltd. is a professional group with integration of theme park planning, designing, and brand franchise (Prodigy Kingdom).set up with marketing department,manufacturing center,R&D department.operating center,after-sales department,insist on "quality and customer first principle"and create value for customers service concept. playground overall planning , focus on amusement equipment manufacturing Since 1999,located in Zhengzhou city , Henan Province ,China.Covers an area of 55,000 square meters with manufacturing building and more than 300 employees.
Mainly business scope: indoor and outdoor playground overall planning and equipment manufacturer, amusement park rides, carnival rides, outward bound, carousel, family rides, train rides, kiddie rides, bumper car, lottery machines, racing and shooting simulator, laser shooting games, gift machine and etc. All of them are popular in domestic and overseas markets.We provide excellent amusement rides and sincer service.also with fast delivery and top quality. We are a happy team, and hope to share happiness with people all around the world.
If you have any questions,pls fell free to contact us
Contact Us
Zhengzhou Prodigy Amusement Equipment Co.,Ltd

Mobile:+86 18595727588 (Whatsapp/wechat)
E-mail:info@prodigy-rides.com
web:https://www.newamusementrides.com
Address:Prodigy Group Industrial Zone, Zhengzhou City, Henan Province, China.