amusement equipment coffee cup rides
Datetime:2020-04-10 14:21:04
Author:admin
Hits:3099
As we all know, women are made of water, and each of us needs to drink eight glasses of water every day, so is it pleasant to have a fashionable, lovely and novel water cup? Have you ever seen a recreational device like a coffee cup.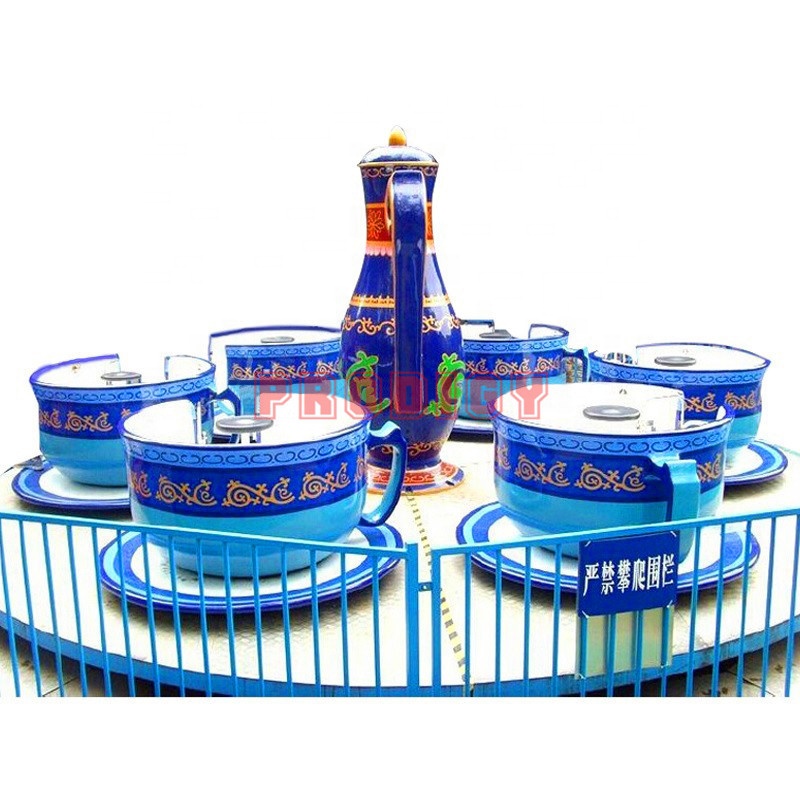 Most popular amusement park coffee cup rides .coffer cups rides have a capacity of 36/48 persons.when the whole machine spins. each cockpit can be rotated as well.hold the central sticks bring the thrill and happiness for kids and adults.Tea cup ride is a creative amusement equipment and have a beautiful appearance design.
Playing this kind of coffee cup amusement equipment can make us happy. Our company produces many kinds of different types of products, such as, carousel , pirate ship, self control plane, inflatable equipment . there is always a product you want.
Contact Us
Zhengzhou Prodigy Amusement Equipment Co.,Ltd

Mobile:+86 18595727588 (Whatsapp/wechat)
E-mail:info@prodigy-rides.com
web:https://www.newamusementrides.com
Address:Prodigy Group Industrial Zone, Zhengzhou City, Henan Province, China.