An Octopus Ride in Amusement Park
Datetime:2020-04-26 11:28:47
Author:admin
Hits:3287
All amusement park will be activated as the May Day is coming soon. You will see one new attractive ride-Octopus ride there which is produced by Zhengzhou Prodigy Amusement Equipment Co.,LTD.-the top manufacturer of amusement equipment in China.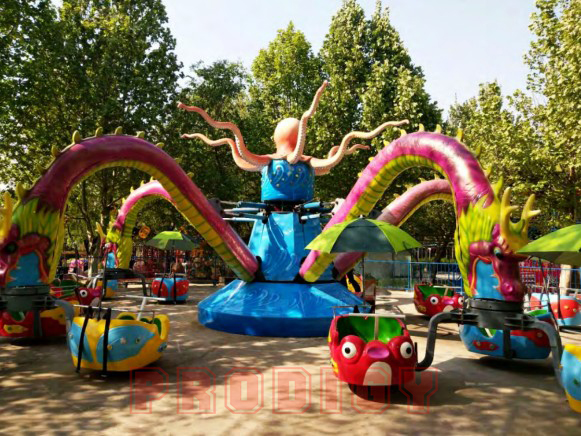 There are 5 arms designed with Chinese traditional Dragon head, and is attached to the central axis, while 3 cabins are available for each arm. The ride can spin and move up and down when it runs. The arms are in Blue, green, yellow, red and purple, so beautiful and eye-catching! All people want to try it when the saw this octopus ride.



So the Octopus will be the most favorite ride definitely to the younger people in the amusement park!
Contact Us
Zhengzhou Prodigy Amusement Equipment Co.,Ltd

Mobile:+86 18595727588 (Whatsapp/wechat)
E-mail:info@prodigy-rides.com
web:https://www.newamusementrides.com
Address:Prodigy Group Industrial Zone, Zhengzhou City, Henan Province, China.