Ferris Wheel Manufacturer
Datetime:2020-07-15 11:34:15
Author:admin
Hits:3061
Ferris Wheel is a large wheel-shaped amusement rides. As you known, Ferris Wheel,Roller Coaster&Carousel
are the symbols of the amusement park or theme park. You will see it mostly in all the parks all over the world.
So usually we say " amusement park would be not complete without a Ferris Wheel."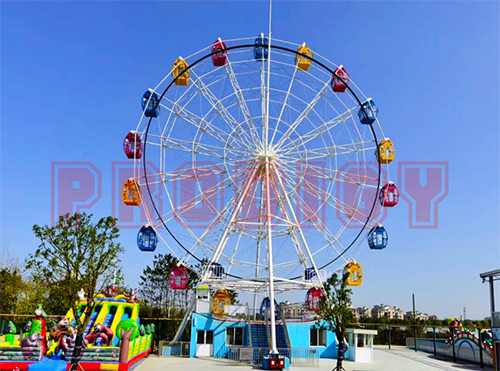 The Ferris Wheel is consisting of a rotating upright wheel with multiple passenger-carrying cabins
(cabins type can be customized) attached to the rim in such a way that as the wheel turns, they are kept upright,
usually by gravity. You can enjoy the scenery of the city when you reach the top of the Ferris wheel.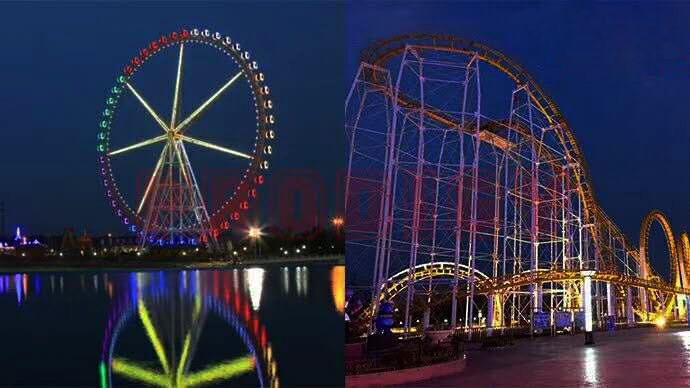 Zhengzhou Prodigy Amusement Equipment Co.,LTD is the professional manufacturer for the Ferris Wheel with
the Production License. You will see more rides in our factory, carousel, roller coaster, flying chair, train ride,
bumper car, pirate ship, kiddie rides etc. Welcome to visit our factory!

Contact Us
Zhengzhou Prodigy Amusement Equipment Co.,Ltd

Mobile:+86 18595727588 (Whatsapp/wechat)
E-mail:info@prodigy-rides.com
web:https://www.newamusementrides.com
Address:Prodigy Group Industrial Zone, Zhengzhou City, Henan Province, China.